Arkham Project
Arkham Project chooses 3d pdf maker to enhance architectural projects like house G. Thanks to 3D PDF Maker, Arkham Project enriches its projects by presenting them in 3D and reducing their revision time
REQUIREMENTS
To present architectural projects to employees, clients and suppliers easily and effectively is vitally important for the Arkham Project studio accustomed to such demanding projects as House G. Sending project data to all the involved parties sets the following requirements:
Quicker communication between employees and clients
Highly appealing presentation of project concepts
Cutting down revision costs
SOLUTION
Arkham Project makes use of design tools to create 3D building models. House-G_002piccola.png The 3D visualization is a highly efficient tool to present your projects, but till not long ago it required the installation and use of complicated and costly software applications for 3D data management. One of the principal advantages of using the new technology is that you can satisfy different needs of all the parties involved in the project, introducing required modifications in real time, not having to print out the project over again or, even in a more critical situation of a project, in its final design phases, so you manage to keep practically zero error margin.
It often used to be that the Client did not fully understand the project concept due to the limits of its 2D representation, now this hindrance has been overcome with a 3D model readily accessible to anyone. Reduced times and a quicker revision contribute to prompt decision making on the part of Clients, who also find themselves eminently involved in the working process. Thanks to 3D PDF Maker, the project is presented in the form of a 3D model navigable by the Client, whose interaction with the model is active and dynamic.
"3D PDF Maker is a tool for sharing with our clients 3D navigable models which we create in the studio. For years we've looked for such a tool that would allow us to have 3D models embedded in PDF and would be easy-to-use and to-manage. For the time being we've seen only the benefits of it, for example, when we're sending a file to our supplier, the letter receives the document where he can make a virtual tour of the project turning on/off different levels of interest, lights and shadows, along with leaving comments and making corrections."
Architect Marco Longatti, Arkham Project partner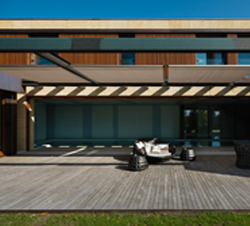 The team work is a daily routine for the Arkham Project studio, their architects are often involved in a few concurrent projects and have to quickly manage numerous modifications of drawings. Subsequently this results in the continuous printing of a project, also for their customers who want to be constantly updated on the work development and see it on paper. The design and revision times prolong considerably and also cause an increase in costs.
3D PDF is a technological breakthrough, as it allows to virtually explore your project in its every detail before its production. The advantage is that the 3D digital model can be generated at any design stage bridging the gap between the concept, engineering, architectural and production teams. Furthermore, the company respects nature getting more eco-friendly when producing digital documentation rather than using paper and other materials for realization of physical prototypes.
Another benefit noted by Arkham Project is the PDF file format that is used to share the project data with employees, suppliers and customers enabling to open and manage the document simply with Adobe® Reader®.
"Our Customers and Suppliers highly rate our promptness in producing numerous drafts shortly after their modifications approval. That work is done with 3D PDF Maker which now allows us to exchange project data in just no time."
Architect Marco Longatti, Arkham Project partner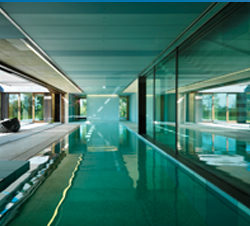 RESULTS
Arkham Project has now been harnessing 3D PDF Maker for months to the heart's content of the studio's partners. They had been looking for this kind of solution a long while when they came across 3D PDF Maker which has lived up to their expectations offering such advantages as:
Reduction of the project revision time
Easy data sharing with the PDF format
Optimized revision costs
Quick data exchange
3D visualization of projects with free Adobe® Reader®
More efficient communication with intelligible to anyone presentations